Champaign Store Spring Cleaning
We have been doing some spring cleaning! Our newest location, Champaign, needed some T.L.C. It was time to roll up our sleeves and get to work. The Springfield crew pitched in to make everything go as smooth as possible over the course of a few days and a weekend. The store looks great! Everything g...
Learn More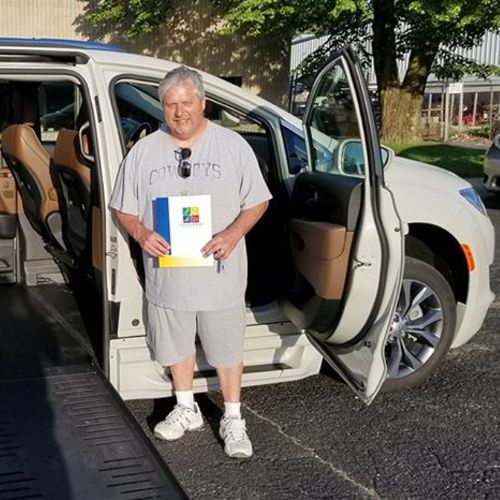 New Pacifica for Daniel
Last week Personal Mobility had the pleasure of working with Brad Patient and his son Daniel. Daniel turned 31 this year and his dad was able to add a nice surprise for him. Brad took delivery of a brand-new Chrysler Pacifica and BraunAbility XT Conversion. This van replaces their full-size conversi...
Learn More