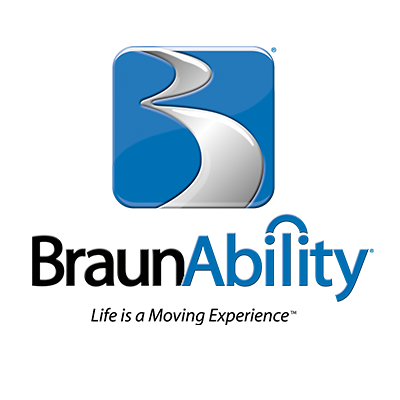 BraunAbility® Toyota Rear Entry
The Toyota CompanionVan® rear entry offers convenience, flexibility, and the freedom to park in traditional parking spaces. The 34" wide ramp accommodates the largest wheelchairs, and the lowered-floor interior has space for up to two chair securement positions. BraunAbility® has a variety of flexible ambulatory seating options, allowing your friends and family to come along for the ride in comfort.
The Exclusive Quiet Drive® in the CompanionVan® Rear Entry
Quiet Drive® is a groundbreaking noise reduction technology offered exclusively in all BraunAbility® wheelchair vans. Quiet Drive® reduces noise, creating a more enjoyable driving experience by using advanced acoustic techniques to identify and then block noise from entering the vehicle cabin.
BraunAbility® Toyota Rear Entry with Manual Door and Ramp
With a manual door and manual bi-fold ramp, the Toyota CompanionVan® rear entry is the perfect choice for those who travel with an attendant.
Easy Access
The Toyota CompanionVan® rear entry low-angle ramp makes it easy to access the interior through the rear hatch. The unique design of this conversion makes it possible to use standard parking spaces when accessible parking is not available.
Lowered Floor
The Toyota CompanionVan® rear entry's floor is lowered in the center, from behind the front seats all the way to the rear of the van, providing space for up to two wheelchairs.
Flip and Fold Seats
Two second row seats easily fold down for ambulatory passengers, leaving space in the rear of the vehicle for one wheelchair passenger. When the second row seats are folded up, the van can accommodate two wheelchair users.
Tie Downs
Each wheelchair van includes a standard floor-track and belt system that secures the wheelchair for transit. An optional retractable belt system, pictured at left, is a versatile and convenient option. Independent users can even elect to have an automatic tie-down installed. Due to the wide variety of wheelchairs and tie-down systems available, we recommend that you check with your local dealer to determine which system will work best for you and your handicapped van.